Kanakuk Kamps has a longstanding reputation of excellence in camp ministry spanning generations of dedicated camp families.  To date, over 300,000 campers and 50,000 staff have experienced the excitement and impact that comes through their involvement at Kanakuk.  Likewise, Kanakuk has been dedicated to the careful management of safety and risk in both field and operational practices.  From campers, staff, and volunteers, to facilities, grounds and food service, to health and wellness, transportation and more, Kanakuk has invested both time and resources to promoting a healthy and positive experience for all.
Leading up to 2009, Kanakuk Kamps continued to implement abuse prevention and response strategies enacting policies and procedures as recommended by various regulatory and industry-related entities.  The use of applications, references, work history, criminal background and sex offender screening, abuse awareness training and supervisory oversight enabled camp leaders to qualify, train and supervise staff and volunteers. 
In March 2009, Kanakuk leadership learned that a long-term colleague had inappropriate contact with a minor.   Further investigation would reveal deceptive practices spanning a ten year period of time with multiple abuse victims.  The reality that a long-time, trusted colleague would engage in misconduct and remain undetected amidst a developed prevention, supervision and response strategy was devastating.  In response to this realization, Kanakuk dedicated itself to the research and development of The Child Protection Plan to prevent, detect or respond to child abuse in a camp setting.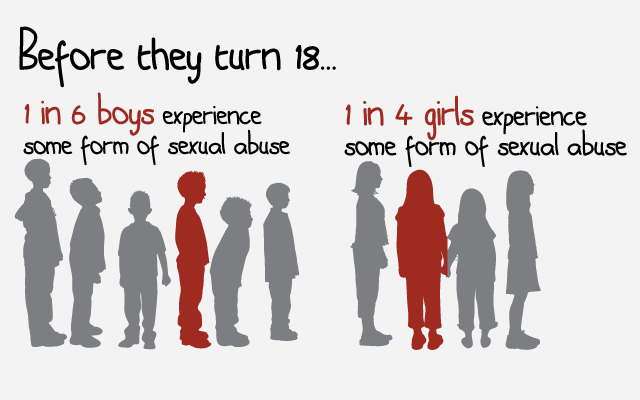 Kanakuk's Child Protection Plan was developed, in part, based on these conclusions: 
Child sexual abuse is 10 times more prevalent than cancer in our youth culture (Vieth, 2004)
Approximately 3%-5% of accused offenders are ever convicted.   (DOJ)
National screening databases are incomplete, error prone, and often only report convictions making them less dependable in detecting prior deviant behavior.  (MSNBC)
A simple set of policies, procedures and verbal "threats" to staff of appropriate conduct do not deter abusers
Kids don't tell: An average of 117 children will be abused before an abuser is charged and convicted (Abel)
Strangers account for only 10% of all abuse cases, while acquaintances 90%. (DOJ)  This realization does not coordinate with historical prevention strategies. 
The molester's grooming process is now more sophisticated than the traditional prevention strategies that have been taught nationwide for over thirty years.  http://www.wftv.com/news/news/170-page-child-molestation-instruction-manual-surf/nFBTL/
Kanakuk's Child Protect Plan
The Kanakuk Child Protection Plan (CPP) is a new, innovative system to prevent, detect or respond to child physical, emotional, verbal, and sexual abuse in Kanakuk programming.  The goal of the CPP is to create a measurable, systematic plan for safeguarding youth, detecting perpetrators, and sustaining the organization.  The CPP Strategy consists of four Protection Zones, four Abuser Remedies, three Abuse Prevention Stages, six Abuse Management Fields, and over 340 Protection Elements. 
The CPP is based on sound research derived from credible sources in an effort to build sustainable policies and procedures in a youth program setting.  Such sources include Praesidium, Federal Bureau of Investigation, The Department of Justice, Centers for Disease Control, The Redwoods Group, Church Mutual Insurance, Brotherhood Mutual Insurance, GuideOne Insurance Group, various state departments of Health and Human Services, StopItNow, American Camp Association, National Youth Protection Symposium, Darkness to Light, The Ashcroft Group, and others.  
Making a Difference
Kanakuk Kamps has a rich history of equipping and empowering camp leaders across the country with knowledge and expertise in camp operations.   The mission of the CPP Seminar is to equip and empower youth leaders with the tools necessary to resolve potential abuse situations prior to an occurrence of abuse.  In keeping with this mission, Kanakuk's Risk Management Team partners with youth organizations worldwide to train and equip leaders to implement proven strategies in child risk and safety management.  To date, Kanakuk has provided over 500 hours of training to over 1,500 youth leaders representing over 550 youth serving organizations nationwide with the strategies contained within the Kanakuk Child Protection Plan.