What is the Self-Assessment?  (See sample illustration)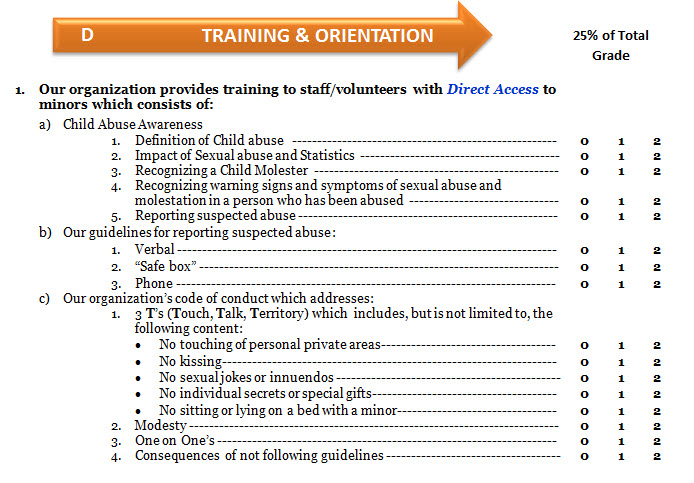 The Kanakuk CPP self-assessment is a tool enabling youth serving organizations to determine their proficiency in relation to over 340 CPP protection elements. Each element is scored based on a scale of Non-compliance, Partial Compliance, or Full Compliance. The scoring system was developed on a weighted scale to lend emphasis toward prevention and detection efforts.  Once completed, youth organizations can then use their results to identify areas in need of improvement thus assisting in implementation resources and timeframes. 
The assessment is truly "self-assessed" not requiring any follow-up or reporting requirements with any regulatory entity.  As such, the task of completing the assessment and implementing the strategies rests solely on the youth organization.