"Most Youth ministries today understand the importance of child protection and prevention and most believe they have an adequate plan.  However once you have attended a Child Protection Plan seminar with Rick and his team from Kanakuk Kamps you realize quickly how many holes your plan has and that serious attention is needed immediately! What I love about the seminar is you don't just get a bunch of facts and theories but you walk out with a fully functional, solidly researched, ministry tested and implemented plan. If you are in youth ministry I highly recommend you attend a CPP seminar ASAP!"  Roger Peace, Vice President of Camps and Operations, Word of Life, Schroon Lake, NY 
What is the CPP Seminar?
The CPP Seminar is an 8 hour session for the purpose of training organizational leaders on the methodology, content and strategies necessary for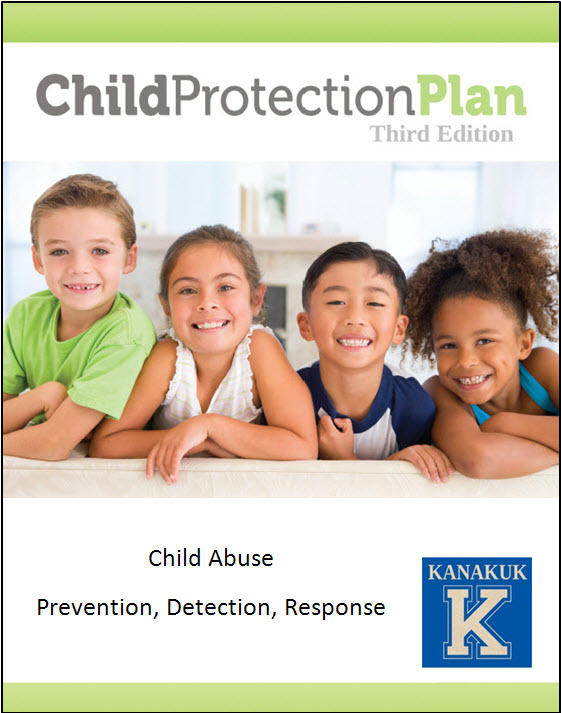 implementing the CPP.   Participants will learn about abuse awareness, case studies, outdated information and tactics, CPP goals, implementation strategies and self-assessment process, and receive sample forms, training content, a full color workbook and writeable CD. 
Note:  The CPP materials are only available at the seminar
Where was it developed?
The CPP was developed by Kanakuk Kamps under the direction of Rick Braschler, Senior Risk Consultant and the Director of Risk Management for Kanakuk Kamps.  Rick has over 20 years experience in safety and risk management working with youth serving organizations. The CPP was developed in response to first-hand abuse experience, drawing from  thousands of hours of team research, and based on sound guidance and research from abuse industry experts.
Who should attend this seminar?
The CPP seminar is for board members, administrators, directors, and leaders of youth serving organizations responsible for managing facilities, directing operations, hiring staff, and supervising youth workers and volunteers. 
How is it different from other safety systems or programs?
Drawing from the knowledge and expertise of industry and topical experts, the Child Protection Plan was then developed and assembled in-house to be doable, affordable, reasonable and sustainable.  Rather than a list of forms and policies on a broad spectrum, the  CPP provides measurable, step-by-step initiatives to directly address root causes and contributing factors which are synonymous with episodes of organizational child abuse.  
Therefore, solutions are designed to address specific concerns such as: 
Why don't background checks accurately report prior deviant behavior?  
What can a 

child, parent or staff do to recognize, resist and report suspicions or actions of abuse? 

Why don't bystanders report suspicious behavior? 

Will my hiring practices cause a would-be molester to "opt-out"?

Why don't rules that address  inappropriate conduct work? 

What is the difference between normal relationship building versus grooming behavior?   

Why can't I tell the difference between a good person with good intentions, and a bad person with bad intentions? 

Do my facilities create an unwelcoming presence for abuse activities? 

Do I have insurance that covers this? 

How long should I archive records, and what records should I keep?

What types of acquaintance molesters are there, and how should I prevent or detect them? 

And more....
2014/15 Training Calendar:
FREE 60 Minute Webinars:
During this one hour session, attendees will learn key abuser, victim and bystander statistics, faulty historical strategies, the Abuser Behavior Map, Six Grooming Stages Illustration, and the Kanakuk Child Protection Strategy including four protection zones and four abuser remedies.
FULL DAY CPP Seminars:
During this full day seminar, attendees will learn key abuser, victim and bystander statistics, faulty historical strategies, the Abuser Behavior Map and Six Grooming Stages Illustrations, the Kanakuk Child Protection Strategy including four protection zones, four abuser remedies, three prevention areas, over 240 measurable protection elements, and receive a full color workbook, policy manual, procedures, training forms and checklists in both hard copy and digital format.
January 17       Washington - Warm Beach Camp, Stanwood, Washington              
January 21       California - Mariners Church/Royal Family Kids, Irvine, California    
February 4       Florida - Camp Gilead, Polk City, Florida                                            
March 18         Illinois - First Baptist Church, Geneva, Illinois                             
March 20         Massachusetts - Camp Good News, Sandwich, MA                             
April 1             Alabama - Valley View Baptist Church, Tuscaloosa, Alabama             
Sept 25           Missouri - Big Cedar Lodge, Branson, Missouri   CPP Packet -Big Cedar Sept 2014.pdf
Oct 16             Colorado - IdRaHaJe, Bailey, Colorado   CPP Packet - Idrahaje 2014.pdf
Nov 13            South Dakota - Celebrate Community Church, Sioux Falls, SD CPP Packet - Celebrate Church 2014.pdf
Feb 25, 2015  Texas - SkyRanch, Van Texas CCCA Super Sectional Event  
Contact Kay Borror at 417-266-3335, or email to keborror@kanakuk.com for more information.
Thank you to these regional sponsors and/or underwriters of the 2014/2015 Child Protection Plan Seminars:
Legal Disclaimer
The Kanakuk Child Protection Plan is provided for informational purposes only and does not constitute legal advice or professional opinion on specific facts.  Information provided on this website or in Child Protection Seminars may not remain current or accurate, so recipients should use this information only as a starting point for their own independent research and analysis.  If legal advice or other expert assistance is required, the services of a competent professional should be sought.